Ever use your truck when not towing? We thought you did!
Staying true to our mission of designing hitches that allow truck owners to use their truck when not towing, we created the Companion fifth-wheel hitch. Most conventional fifth-wheel hitches us an in-the-bed rail system, but these rails prove to be unwieldy. The Companion utilizes an under-bed mounting system. Therefore, only a 4" hole is required in the truck bed, and users can easily remove the Companion completely from the bed, leaving it level for other uses.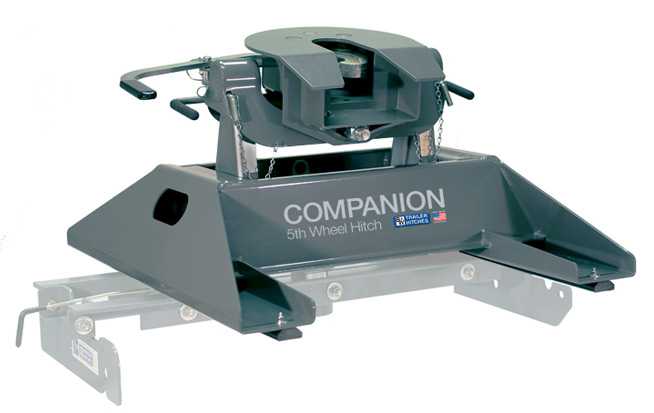 Aside from safety, the Companion provides a smooth, worry-free ride. If you've ever pulled a fifth-wheel trailer with another hitch, you know how stopping and starting can be jerky! That's because traditional latching systems don't have tight tolerances around the kingpin. The Companion is engineered with cast, wrap-around locking jaws that perfectly fit the king-pin, eliminating unwanted movement.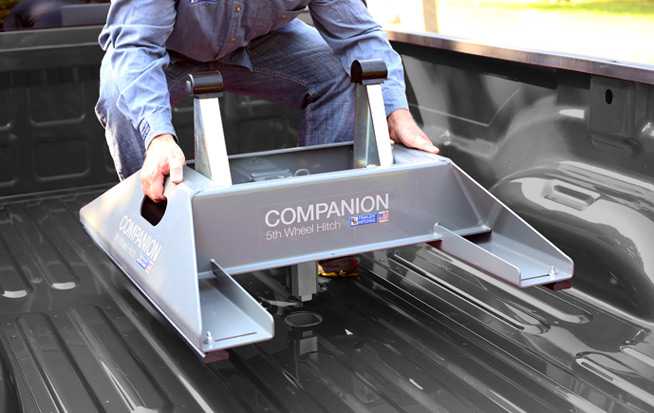 The Companion's coupler sits on arms that are coated with polyurethane bushings. Where other hitches give you metal on metal contact, the Companion gives you a cushioned, quiet ride.
Instead of only front-to-back cushion, the Companion features a built-in shock absorber that allows gentle side-to-side movement without the slamming.
Your fifth-wheel hitch may be small, but don't underestimate its importance. This engineered metal can make the difference between a comfortable ride and a nail-biter.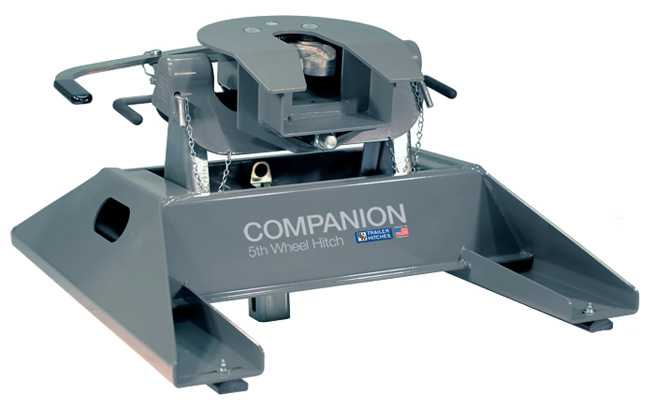 B&W Trailer Hitches engineers and manufactures trailer hitches and aftermarket truck/trailer accessories. B&W offers a broad selection of products, designed to seamlessly integrate with and enhance the use of trucks and the vehicles and equipment they tow. They revolutionized the gooseneck hitch industry with the creation of the Turnoverball™, the number one selling gooseneck hitch in America. This type of ball storage and mounting system is used by nearly every gooseneck hitch manufacturer today. All B&W products are proudly manufactured in the U.S.A., in a state-of-the-art facility that houses a skilled workforce of craftsmen.