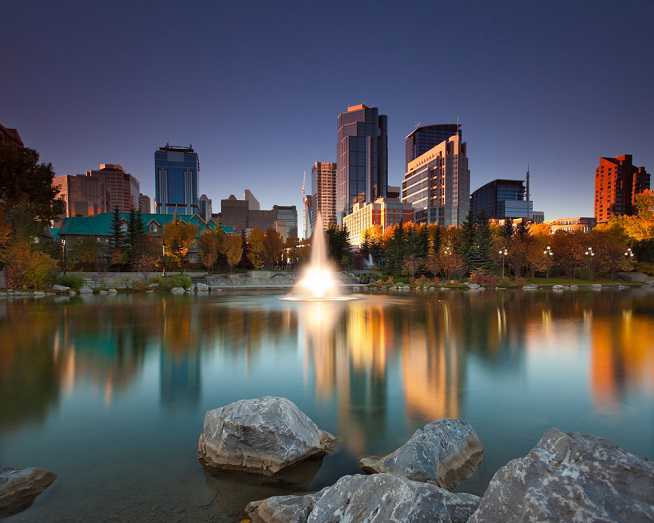 Calgary, Alberta is best known for its cowboy boots and rodeos, but it is truly a diverse city with an abundance of activities. It's a place where you can relish the great outdoors by day and enjoy world class cuisine and entertainment by night, as stated by travelalberta.com. ​
With so many sites and attractions to see, there is one place you must stop by as you make you way on Highway #2. Nestled between Calgary and Airdrie you'll find the beautiful dealership of Bucars RV.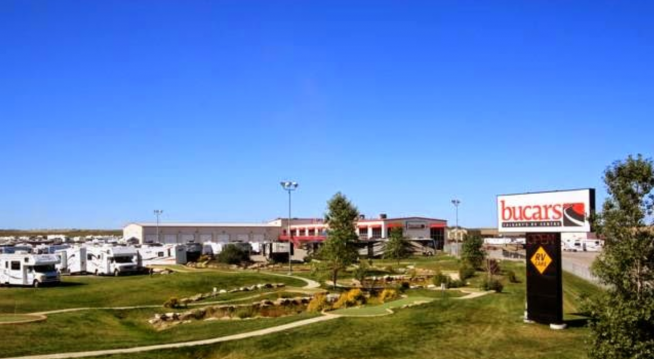 A Wonderful Start
Bucars RV Centre is proud as being the first dealership to open up shop in Calgary in 1959. Its founder Stan Bucar had a successful history with the dealership before Bill Redmon and his family purchased it in 1989.
Stan Bucar's success was attributed to his appreciation for trailers. While Stan worked at Universal Ford as a young man, he purchased the dealerships very first trailer and his affinity for trailers grew. As a savvy business man, Stan purchased North Hill Car Sales, to sell automobiles and Shasta Travel Trailers. As his success with trailers continued to blossom he made the leap to focus on recreational vehicles.
In 1959, Stan decided to changed the dealerships name to Bucars Motors and the rest is history.
Bucars Today
Today, Bill and his two sons, Jeff and Kyle, have continued with what Stan Bucar started. Bucars RV is proud to provide high quality standards and products to all of southern Alberta.
Mission Statement: We are a family-owned and operated RV dealership that prides itself in providing quality products and services for RV enthusiasts
Bucars is proud to be the first Calgary RV dealer offering a wide variety of campers, trailers, motorhomes to RV enthusiasts in Western Canada. The Redmond family continues the Bucars tradition selling and servicing a wide variety of makes and models of recreational vehicles including Class A, Class C, Diesel motorhomes, fifth wheels, park models and travel trailers. Our RV dealership is committed to providing knowledgeable sales and service to the greater Calgary RV community throughout Balzac, Cochrane, Chestermere, and Airdrie.
Bucars RV follows 4 key values:
Integrity
Financial Success
Quality
Teamwork
Purchasing an RV is one of the largest investments you will make in your lifetime and our team is dedicated to providing honest advice to help you make the right choice for your needs. Whether you have just begun to learn about RVing and are exploring possibilities or you live your life on the road from your motorhome, Bucars are the Calgary RV dealers that can meet all your needs and answer your questions
Bucars RV is very proud of supporting numerous charities, events and political associations. Here's a small sample of of their community involvement:
The Alex (community health bus.)
Calgary minor soccer
Calgary PC association
Airdire PC association
Airdire Wildrose party
Art walk
Stars Air ambulance
Airdire Cub Scouts
The Man Van (Prostate cancer testing)
SAIT (Southern Ins
Location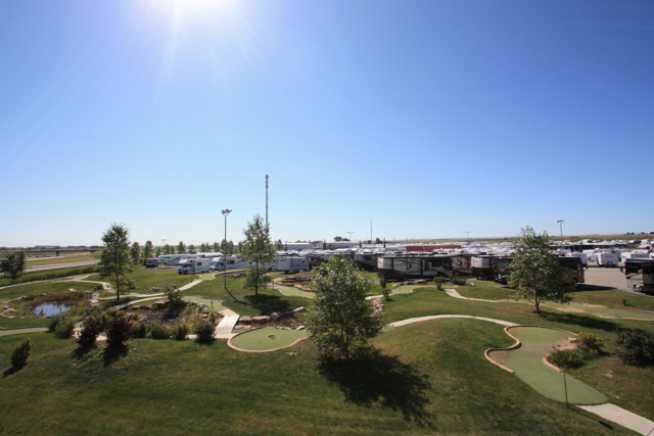 The facility is as beautiful as it get. With over 40,000 square feet, which includes a 14,000 sq. ft. showroom and 19,000 sq. ft. service department. It is also proud to be be the only dealership with the only 17 hole mini golf course.

• Sept 21 Winterizing Basics(11 am)
• Sept 20 Bucars U – Dingy Towing (1 pm)
• Oct 17 Drive thru winterizing 9-3
Make the trip out to beautiful Bucars RV Centre for all your RV needs.
You can also find all their inventory here.