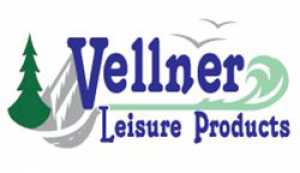 VELLNER LEISURE PRODUCTS
Contact Information
Dealership Location
VELLNER LEISURE PRODUCTS
1890-49TH AVE
Red Deer, AB
T4R 2N7
Contact RV Dealer
Vellner Leisure Products is a 3rd generation family business which began in Red Deer with my grandfather, H.T. Vellner and my father J.R. (Bob) Vellner in 1951 and has helped RV enthusiasts from around the world to enjoy the healthy family fun of the RV Lifestyle.
My staff and I are dedicated to maintaining the tradition of fair and honest dealing and to remain in the forefront of an exciting industry built on a foundation of family values and healthy outdoor recreation.
Please enjoy our site and come back often as we continue to offer new and exciting products and information to enhance your RV experience.
Marty Vellner
President 
Vision Statement:
Through the promotion of the RV Lifestyle, we strive to provide our customers and staff with an improved quality of life characterized by family fun, freedom, adventure and a responsible enjoyment of nature.
Mission Statement:
Vellner Leisure Products is a 3rd generation RV dealership providing superior quality products and services designed to assist those who enjoy the RV Lifestyle.

Sales Department
Click To Open

Service Department
Click To Open

Parts Department
Click To Open