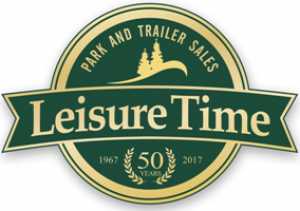 Leisure Time Park & Trailer Sales Inc
Contact Information
Dealership Location
Leisure Time Park & Trailer Sales Inc
8431 Hwy 9
Caledon, ON
L7E 0E8
Hours of Operation
Mon: CLOSED
Tue: 9 - 5
Wed: 9 - 5
Thur: 9 - 5
Fri: 9 - 5
Sat: 9 - 5
Sun: CLOSED
Contact RV Dealer
KODIAK, ASPEN TRAIL, MPG, HAMPTON, HY-LINE, TRUE NORTH TINY HOMES, METALIGNA PARK MODELS, CEDAR CREEK COTTAGES
We are a trailer sales, full service dealership located in Caledon, ON. We specialize in travel trailers and park models and feature a showroom full of parts and accessories for all your camping needs. As well as new models, we have a wide variety of previously enjoyed trailers available.
We believe our customers deserve honest up front pricing without hidden costs. We do not add on extra for freight or PDI. We also include a starters package like no one else in the industry, to get you off to the right start. We try and control our costs as much as possible & pass on our savings to the customer. At Leisure Time every deal is a good deal.
Please stop by our sales centre and take a look. We look forward to seeing you and hopefully we can show you the advantage of spending your leisure time with us, or at least getting you started on your journey.
Serving camping families since 1967, the best people we know!

Service Department
Click To Open
Our licensed technicians have combined experience of over 50 years in all aspects of trailer repair.
We have the expertise to rebuild your trailer from the frame up and service all the component parts.
Our shop will accommodate trailers up to 39' long.
Every new or used trailer that we sell is thoroughly inspected by our technicians.
We want our customers to buy with a confidence that only experienced, licensed technicians can provide.
If our pre delivery inspection finds a problem on a used trailer it is disclosed to the buyer.
We represent your needs with manufactures and adjusters on warranty and insurance issues.
Service Department
Service Hours
Monday: 9-5
Tuesday: 9-5
Wednesday: 9-5
Thursday: 9-5
Friday: 9-5
Saturday: 9-5
Sunday: closed