Can-Am RV Centre
Contact Information
Dealership Location
Can-Am RV Centre
6068 Colonel Talbot Rd. Hwy. 4 North
London, ON
N6P 1R1
Hours of Operation
Mon: 9:00 am to 6:00 pm
Tue: 9:00 am to 6:00 pm
Wed: 9:00 am to 6:00 pm
Thur: 9:00 am to 6:00 pm
Fri: 9:00 am to 6:00 pm
Sat: 9:00 am to 5:00 pm
Sun: Appointment Only
Open Sundays by Appointment Only
Contact RV Dealer
At Can-Am RV Centre we strive to help satisfy that age-old passion to explore. Since our beginnings in 1970, our dealership has catered to intrepid travelers from Ontario, across North America, and much of the globe.

We share your passion for RVing. Andrew and Kirk Thomson, second-generation owners, have been RVing all of their lives and most of our staff members are RVers as well. We understand and care about your wants and needs. Whether you're new to the RV lifestyle or born into it, we can relate.

Can-Am RV Centre is a full-service RV Dealership offering an extensive selection of new and used travel trailers, fifth wheels and motorhomes, an excellent RV service department and a comprehensive parts department.

We have developed an international reputation as The Towing Experts. People come from across the globe for our customer hitch work and towing expertise. Owner Andrew Thomson writes regular columns on towing for Airstream Life and RV Lifestyle and is known for his innovative, economical and safe towing combinations.

We invest in our clientele's comfort and enjoyment with free educational seminars, in-depth RV orientations and superlative after-purchase support. As a result, we have customers who have been buying from us for four decades and consider themselves family friends. Our success is driven by how well we help you uncover your passion for RVing and keep it alive. Your reward is the great big world just around the bend.


Can-Am RV Centre News Feed

Posted on 10/8/2019 at 10:11:20 AM
In the October Blog entry, author Jane Simpson shares the family's journey to find the "just right" travel trailer and the joys and challenges along t...
Read More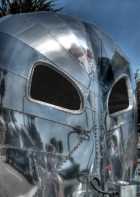 Posted on 9/5/2019 at 9:00:17 AM
Wally Byam's "Creed" as envisioned by Airstream Incorporated's short film, Airstream Anthem-Creed is discussed this month. It's timeless and universa...
Watch Video

Posted on 8/28/2019 at 1:23:17 PM
Andy Thomson reflects on the number of round trips he and his family have taken over the years to Florida and how things have changed.
Read More

Sales Department
Click To Open

Service Department
Click To Open
RVs demand expertise in many areas including electrical, plumbing, fibreglass, cabinetry, and flooring. Construction can be aluminum, steel or wood. There is the suspension system and tires, and our specialty hitch systems. To answer this diverse need most of our technicians have extensive experience in other trades, and are training continuously to keep ahead of the curve. This gives us experts in many disciplines, which allows us to service the many elements of an RV at a high level. - See more at: http://www.canamrv.ca/service/#sthash.86sOMPeb.dpuf
Service Department
Service Hours
Monday: 9:00 am to 6:00 pm
Tuesday: 9:00 am to 6:00 pm
Wednesday: 9:00 am to 6:00 pm
Thursday: 9:00 am to 6:00 pm
Friday: 9:00 am to 6:00 pm
Saturday: 9:00 am to 5:00 pm
Sunday:

Parts Department
Click To Open