Campkins RV Centre
Contact Information
Dealership Location
Campkins RV Centre
9760 Baldwin St N
Whitby, ON
L0B 1A0
Hours of Operation
Mon: 9:00 am - 7:00 pm
Tue: 9:00 am - 7:00 pm
Wed: 9:00 am - 7:00 pm
Thur: 9:00 am - 7:00 pm
Fri: 9:00 am - 7:00 pm
Sat: 9:00 am - 5:00 pm
Sun: Closed
Contact RV Dealer
Since 1973 the most enthusiastic RV Dealer in Ontario, Campkin's RV Centre, has been providing top RV Brands and excellent RV Service and RV Parts. We serve the Durham region and our customers are second and third generation campers whose Moms and Dads trusted Campkin's RV Centre with their RV purchases. We have grown over the years because of remarkable customer service and our staff are dedicated and highly trained professionals. We here at Campkin's take your RV Camping experience very seriously!
Our selection of new and used RVs, tent trailers, travel trailers, fifth wheels, hybrids and toy haulers are updated on our website daily. So enjoy browsing our Showroom, our RV Brands and our RV Specials and be sure to check out our new Parts Store where we now offer online shopping - so you can purchase any one of our specially-priced RV parts and accessories.
If you are unable to find what you are looking for please Contact Us and we'll assist you in any way we can.
Thank-you from Ontario's number one RV Dealer - with over 49 years of exceptional customer service!
Campkins RV Centre News Feed

Sales Department
Click To Open
The reason for our success is no secret," says Brad Campkin, "It's simply our dedication to customer satisfaction. Our clients are pleased with the quality of service they receive and that's why we have so much repeat business. Providing value in customer service drives everything we do!"

The camping industry is constantly changing, so Campkin's RV Centre always stays on top of the latest RV trends. Our RV sales team also keep a large inventory, they ensure and offer a wide selection of camping trailers and RV products, at competitive prices.
Sales Department
Local: 1-888-743-9378

ext 40

Fax: 905.655.8642

Email: sales@campkins.com
OR

Email: jamie@campkins.com
Sales Hours
Monday: 9:00 am - 7:00 pm
Tuesday: 9:00 am - 7:00 pm
Wednesday: 9:00 am - 7:00 pm
Thursday: 9:00 am - 7:00 pm
Friday: 9:00 am - 7:00 pm
Saturday: 9:00 am - 5:00 pm
Sunday: Closed

Service Department
Click To Open
Service is the latter half of sales! It's crucial to your happiness as a customer and as an RVer. If your RV isn't just the way you want it when you buy it - we can modify it. If you have problems after you drive off the lot - we'll take care of them. We want nothing more than for you to be happy with your Campkin's RV.

Safety, comfort, and convenience are all things that we strive for on a daily basis. Make them a reality by adding one of our many accessories to your RV. We've got you covered with everything from awnings and screenrooms to Eco-friendly solar systems. Not to mention the safest hitch systems in the industry, installed on site.
Service Department
Local: 1-888-743-9378

ext 230

Fax: 905.655.8642

Email: service@campkins.com
OR

Email: jason@campkins.com
Service Hours
Monday: 9:00 am - 5:00 pm
Tuesday: 9:00 am - 5:00 pm
Wednesday: 9:00 am - 5:00 pm
Thursday: 9:00 am - 5:00 pm
Friday: 9:00 am - 5:00 pm
Saturday: Closed
Sunday: Closed

Service Specials
LPG System Inspection - $99.00
Chassis Inspection - $99.00
Sealtech Leak Test and Insepction - $199.00
Chassis Undercoating - $30.00/ft
Slide Topper Installation - 1/2 Price!

Parts Department
Click To Open
Campkin's moved to its present location on Highway 12 in Myrtle Station Ontario (north Whitby) in 1989. The new location provided the space for a large RV showroom and an ample outside display area. Campkin's also boasts a unique relationship with parts & accessories. Every year the RV Parts store has expanded with new products and a larger inventory of parts. In fact, Campkin's has the largest parts facility in the area with a service and parts department that is open year-round. The fact is, people come to Campkin's because they're virtually assured to get what they need.

Then there's the foresight with which past president Brad Campkin built the online RV Parts Store with Canada's largest online inventory and a shopping cart system so customers can research and purchase RV parts & accessories from home.
Parts Department
Local: 905.655.8613

ext 224

Fax: 905.655.8642

Email: parts@campkins.com
Parts Hours
Monday: 9:00 am - 7:00 pm
Tuesday: 9:00 am - 7:00 pm
Wednesday: 9:00 am - 7:00 pm
Thursday: 9:00 am -7:00 pm
Friday: 9:00 am - 7:00 pm
Saturday: 9:00 am - 5:00 pm
Sunday: Closed
Parts Store Specials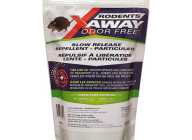 Rodent Away Repellent
$63.99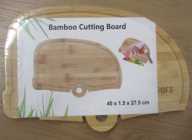 Splash Camper Cutting Board
$27.99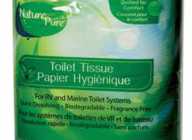 RV Toilet Tissue -4 pack
$7.99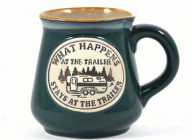 Splash 16oz Camping Mugs
$12.99
Camco 20 oz. PinkTumbler
$38.99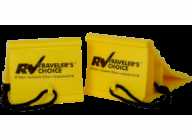 Bulk Wheel Chocks
$10.49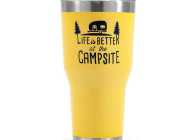 Camco 30 oz. Yellow Tumbler
$44.99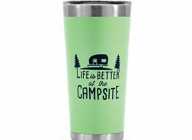 Camco 20 oz. Green Tumbler
$38.99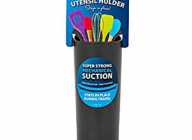 CAMCO SUCTION CUP UTENSIL HOLDER
$14.99