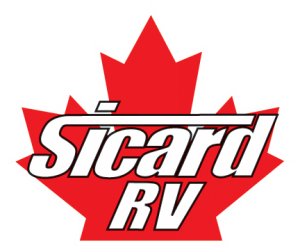 Sicard RV
Contact Information
Location
Sicard RV
7526 Regional Road 20
Smithville, ON
L0R 2A0
Hours of Operation
Monday: 9:00am - 6:00pm
Tuesday: 9:00am - 6:00pm
Wednesday: 9:00am - 6:00pm
Thursday: 9:00am - 6:00pm
Friday: 9:00am - 5:00pm
Saturday: 9:00am - 5:00pm
Sunday: Closed
Contact Dealer
Thank You!
A big thank you to everyone that visited during our 2016 Spring Open House!
Keystone Alpine & Avalanche Fifth Wheel Clearance Sales Event
We are clearing out our stock of these luxury fifth wheels!
If you have been considering either or are in the market for a beautiful fifth wheel, this is a great opportunity for you.
Visit our website for our current sales and promotions!
We Are Buying Motorhomes!
Have a motorhome you are looking to sell? We might be interested! Visit our website and click think link from our homepage slider!
Visit our website and check out our RV Specials page
Sicard RV News Feed
RV'ing in your own driveway - a story you MUST read!
Posted on 4/27/2016 at 3:48:11 PM
Your heart might melt after reading what we received from a customer last week!
Read More

2016 Spring Open House Highlight Video
Posted on 4/26/2016 at 2:17:10 PM
We asked a few of our guests; what brings you to Sicard RV? Watch the video and listen to what they had to say!
Watch Video
The all new 2017 Leisure Travel Van Wonder (Prototype)
Posted on 4/5/2016 at 1:44:48 PM
To learn more about the Wonder visit: http://leisurevans.com/wonder/
Read More
Sales Department
Click To Open
Sales Department
Sales Hours
Monday: 9:00am - 5:00pm
Tuesday: 9:00am - 5:00pm
Wednesday: 9:00am - 5:00pm
Thursday: 9:00am - 5:00pm
Friday: 9:00am - 5:00pm
Saturday: 9:00am - 5:00pm
Sunday: Closed
Service Department
Click To Open
Service Department
Service Hours
Monday: 9:00am - 5:00pm
Tuesday: 9:00am - 5:00pm
Wednesday: 9:00am - 5:00pm
Thursday: 9:00am - 5:00pm
Friday: 9:00am - 5:00pm
Saturday: 9:00am - 5:00pm
Sunday: Closed
Parts Department
Click To Open
Parts Department
Parts Hours
Monday: 9:00am - 5:00pm
Tuesday: 9:00am - 5:00pm
Wednesday: 9:00am - 5:00pm
Thursday: 9:00am - 5:00pm
Friday: 9:00am - 5:00pm
Saturday: 9:00am - 5:00pm
Sunday: Closed