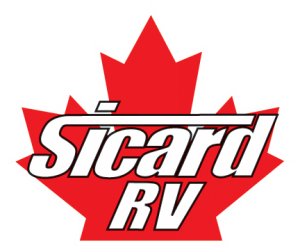 Sicard RV
Contact Information
Location
Sicard RV
7526 Regional Road 20
Smithville, ON
L0R 2A0
Hours of Operation
Monday: 9:00am - 5:00pm
Tuesday: 9:00am - 5:00pm
Wednesday: 9:00am - 5:00pm
Thursday: 9:00am - 5:00pm
Friday: 9:00am - 5:00pm
Saturday: 9:00am - 5:00pm
Sunday: Closed
Contact Dealer
On Winter Hours
Beginning Monday, November 2nd, 2015, we will be open until 5:00pm from Monday-Saturday.
Special Purchase Price on Winnebago Trend's and Travato's
Contact us for special pricing on these go-anywhere class b motorhomes!
The Winnebago Trend's we are receiving are all DIESEL powered!
The Winnebago Travato rides on the new RAM ProMaster chassis and we have a deal if this is the kind of RV you are looking for!
Click the link to visit our website where you will find a link from our homepage slider to these RV specials!
We Are Buying Motorhomes!
Have a motorhome you are looking to sell? We might be interested! Visit our website and click think link from our homepage slider!
Visit our website and check out our RV Specials page
Sicard RV News Feed
Sales Department
Click To Open
Sales Department
Sales Hours
Monday: 9:00am - 5:00pm
Tuesday: 9:00am - 5:00pm
Wednesday: 9:00am - 5:00pm
Thursday: 9:00am - 5:00pm
Friday: 9:00am - 5:00pm
Saturday: 9:00am - 5:00pm
Sunday: Closed
Service Department
Click To Open
Service Department
Service Hours
Monday: 9:00am - 5:00pm
Tuesday: 9:00am - 5:00pm
Wednesday: 9:00am - 5:00pm
Thursday: 9:00am - 5:00pm
Friday: 9:00am - 5:00pm
Saturday: 9:00am - 5:00pm
Sunday: Closed
Parts Department
Click To Open
Parts Department
Parts Hours
Monday: 9:00am - 5:00pm
Tuesday: 9:00am - 5:00pm
Wednesday: 9:00am - 5:00pm
Thursday: 9:00am - 5:00pm
Friday: 9:00am - 5:00pm
Saturday: 9:00am - 5:00pm
Sunday: Closed