New & Used Trailers for Sale
On RVHotline you can search for motorhomes, campers or travel trailers for sale from across Canada. We list both new and used trailers for sale by popular manufacturers like Airstream, Winnebago, Jayco, Forest River RV and Keystone RV.
RVHotline is a classified website service designed in conjunction with the RVDA of Canada, for the purpose of joining RV buyers with sellers. We have a huge inventory of RV trailers and motorhomes listed from dealers across all provinces, and we make it easy to contact all our member dealers to help facilitate the research and sales process.
In addition to our listing service, RVHotline also has many useful resources promoting the RV lifestyle, like "Travelling With Pets", "First Aid, "RV History and a growing Blog full of "RV Lifestyle Articles".
For almost 15 years RVHotline has been at the forefront of advertising and lead-generation for RV dealers across Canada. We are advocates of the Canadian RV industry, and passionately support 'buying local' for a number of reasons. If you are looking to purchase and finance an RV then please read our Buy Local, Buy Canadian page where we outline the advantages of buying from a dealership within 50 kilometers of your home.
RV Lifestyle Articles
Advertisement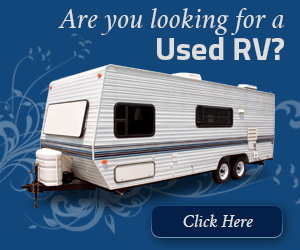 Premium Dealers