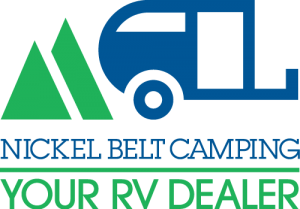 Nickel Belt Camping
Contact Information
Dealership Location
Nickel Belt Camping
401 JOANETTE
Chelmsford, ON
P0M 1L0
Contact RV Dealer
Dealership description has not been updated yet.
Nickel Belt Camping News Feed

Posted on 2/15/2017 at 11:32:10 AM
Nickel Belt Camping is proud to announce our newest line of travel trailers, fifth wheels, and toy haulers by Highland Ridge RV. With the use of leadi...
Read More

Posted on 6/30/2016 at 2:34:47 PM
A brief description of the popular travel locations in Northern Ontario.
Read More

Posted on 6/29/2016 at 4:39:45 PM
Watch our Senior Sales Representative Rob showcase the features of the new 2017 Prime Time Crusader 315RST.
Watch Video
Sales Department
Click To Open
Service Department
Click To Open
Parts Department
Click To Open